Peter over at Passive Income MD has become a go-to source on real estate investing.  In particular, he possesses a great deal of knowledge regarding real estate syndications.  In today's post, he discusses some of the recent concerns in the syndication space.  Then, he touches on what you should be doing about it.  This post was first published over at Passive Income MD.
Join in as Passive Income MD eases some anxiety, and shows the way forward in this space.  It's a good read.
Is Real Estate Crowdfunding in Trouble?
Very recently, the news about RealtyShares has been the subject of much discussion in our FB group, Passive Income Docs. If you're a newsletter subscriber (nudge, nudge), you've heard the news as well. 
If you're not sure what I'm talking about, I'll catch you up to speed.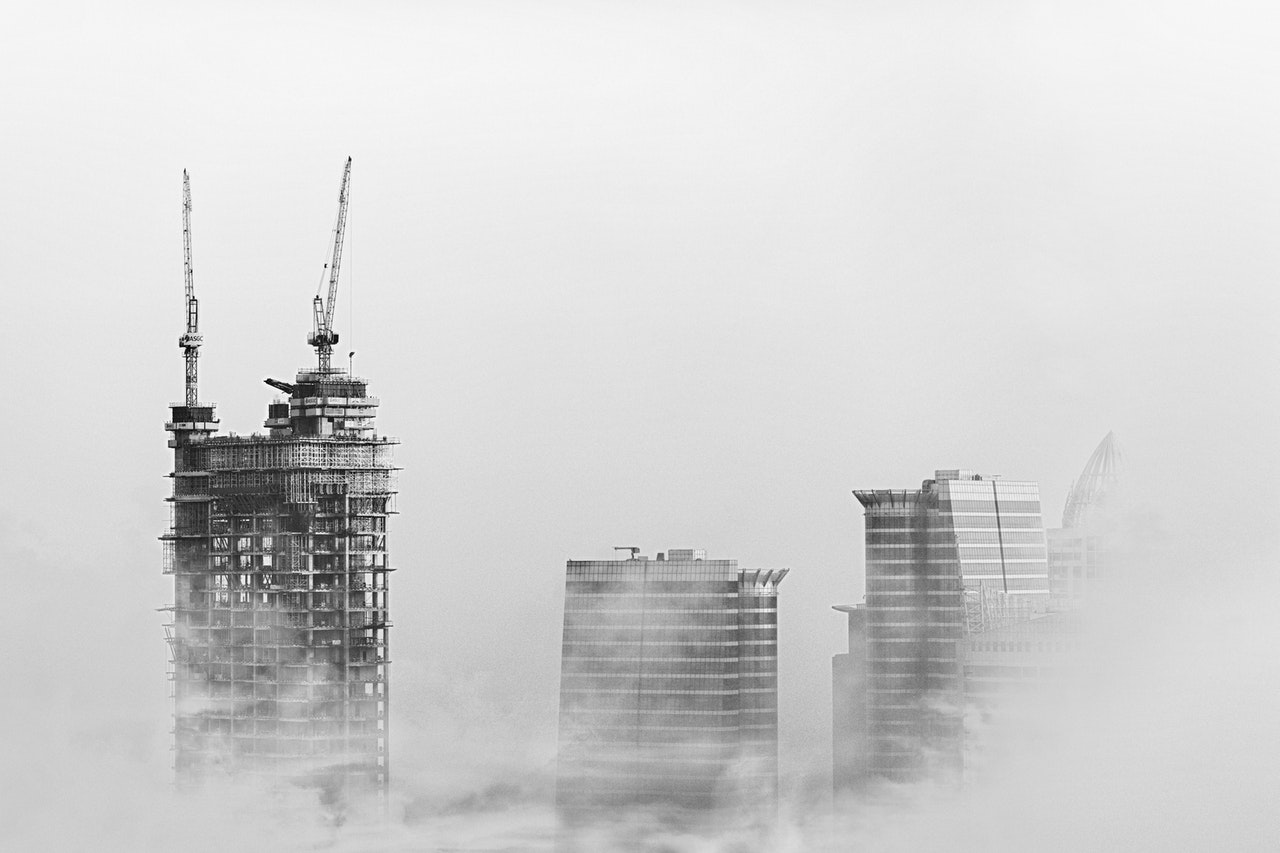 All investors received word last week that RealtyShares (one of the more established real estate crowdfunding platforms) had issues securing additional funding for its platform and would be closing its doors to new investors. They stated that they will continue to service their current investor base in the following message:
"From this point forward, RealtyShares' focus will be servicing our existing investors and approximately $400 million of assets under management. This transition will have no impact on the underlying real estate investments. Investments will continue to be managed and distributions will continue to be made. Investors will continue to receive asset management updates and year-end tax information."
There have been some great theories presented as to why and how this happened. Again, I recently discussed it in the newsletter and some others have done a fantastic job talking about it (see below), so I won't spend any time rehashing it. If you're interested, check out:
Millionaire Doc – RealtyShares Closure and What It Means For Investors 
Financial Samurai – The Sad Demise of RealtyShares: What's Next, Alternatives and Lessons
For this post, however, rather than focusing on why RealtyShares is closing, I wanted to focus on my thoughts moving forward.
Is Real Estate Crowdfunding in Trouble?
Some took this recent news to mean that real estate crowdfunding as an industry is crumbling. Many of these same people used the example to reinforce their belief that real estate investing is just too risky. Others calmly acknowledged that this is an expected part of the growing pains for any industry and moved on.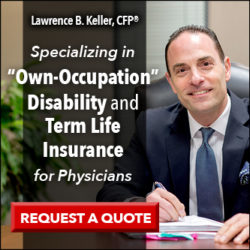 Well, as you probably know, real estate crowdfunding holds a special place in my heart because it helped launch my real estate investing career. I made that first investment four and a half years ago and I've never looked back.
So before I called a Code Blue, I wanted to let the dust settle and see what the industry leaders were saying. Now that some others have weighed in, here are a few of my thoughts on the current and future state of the industry and what I'm doing about it.
Not All Crowdfunding Platforms Are Created Equal
It's a simple fact, but bears repeating: every crowdfunding platforms is not the same. There are many, many options, and I've personally kept to a small percentage of them. I've based my selections on quality of deals, quality of the tech and platform itself, as well as the principals involved. 
So, just because one platform is having financial issues doesn't mean that they all are. Though they were all formed after the Jobs Act of 2012, and all follow the basic principle of using an internet platform to introduce investors to different opportunities, the way the individual platforms do business can be starkly different.
Some have raised funds through venture capital and others have kept outside investment quite small. Others participate in the deals themselves alongside investors, while others act purely as a marketplace bulletin board. Some have 50 employees, and some have 5.
I've been reaching out to platforms to really understand how they work and get a feel for how they're doing as a business. Here are some of the responses I've gotten.
"EquityMultiple is on strong financial footing, and we remain committed to sustainable and organic growth. We recently closed a successful funding round, led by notable executives in real estate and finance. These investors are aligned with our disciplined growth vision to expand thoughtfully, build the right team rather than the biggest, and emphasize scalable business lines.
The industry has grown exponentially in the last few years and we believe this trajectory will continue. With continued focus on the quality of our investments, asset management, and customer service, we are well-positioned to grow with it."
"At Alpha Investing, we believe our success will be largely dependent upon our ability to build a sustainable business predicated on long-term, fundamental value. We are primarily backed by successful real estate executives and professionals who understand the benefits of exercising patience in the context of a long-term growth strategy. In turn, we've emphasized capital efficiency while building direct relationships with each member of our private capital network.
We presently believe we're in the late stages of a market cycle and will not function as a volume-based deal company. Rather, we will continue to apply a disciplined and responsible approach to investing, focusing on projects from institutional sponsors that we believe present well on a risk-adjusted basis. As the real estate market continues to evolve, we expect to be well positioned to reap the rewards of our long-term oriented strategy and focus."
It's good to hear that other real estate crowdfunding platforms have had different growth strategies from the outset and are still on solid footing. Ultimately I guess time will tell, but I believe that there will be some that emerge as great businesses.
The Deals Are With the Sponsors
When I first heard the news about RealtyShares I immediately thought of the people that I personally knew that worked there. It must be terrible not knowing if their jobs are secure. I hope the best for them and all involved.
The one thing I wasn't extra worried about was the active deal that I had on the RealtyShares platform and active deals on other platforms. It's always been very clear to me that whenever I invested in deals through these sites, they were not with the platform but with the sponsors or operators themselves.
Of course, the platforms can help facilitate those relationships and some even help manage payments, however, regardless of whether the platform disappeared, my investment wasn't going anywhere.
Do I have any current investments through RealtyShares? For those that do, I'm right there with you because I still have an active one.
My Current Investment Through RealtyShares
In all, I've invested nearly $100,000 through the platform (not in the company itself). Nearly all have exited, some very recently, except for one deal.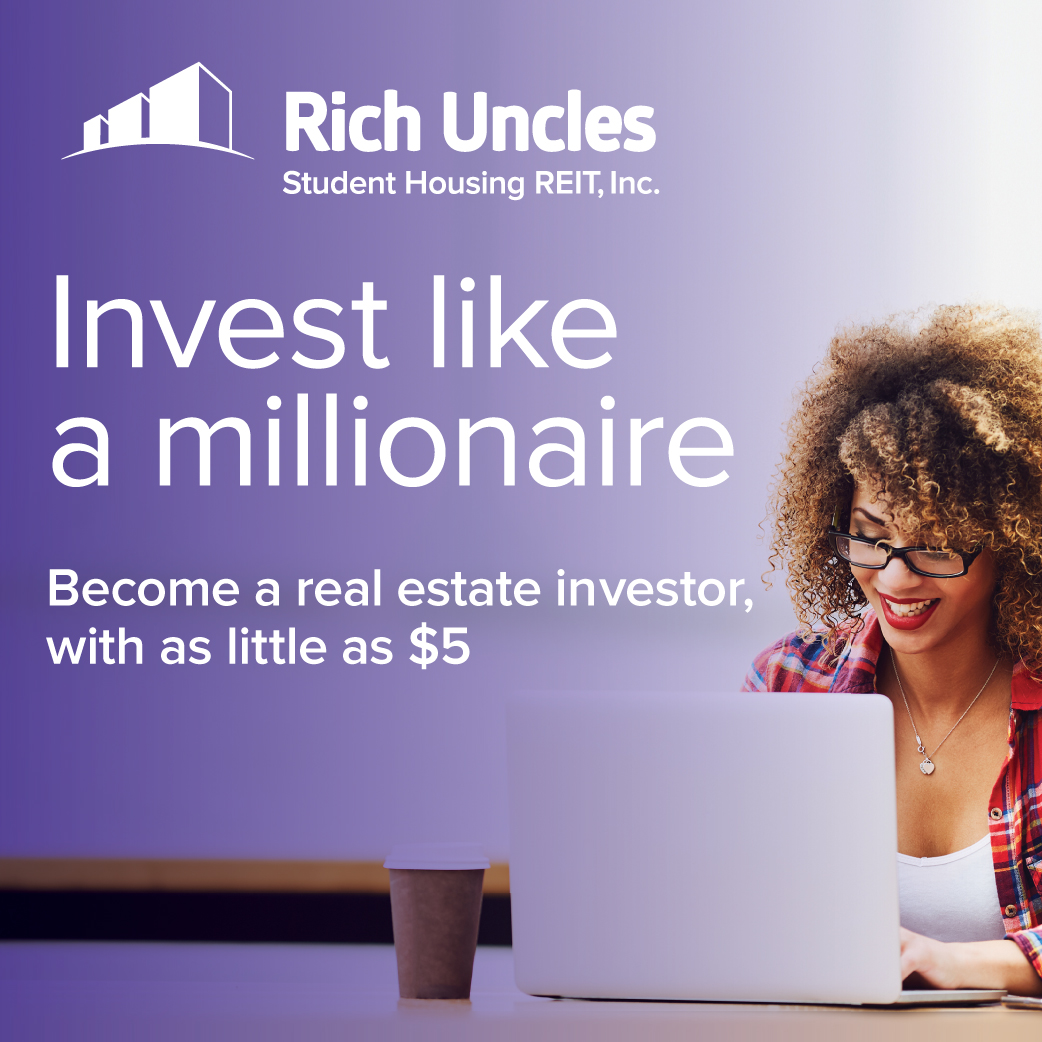 In 2014, I made a $10,000 investment in a retail plaza located in the Midwest. The target close is at the end of the year 2019 and I have received $4458.89 in distributions so far.
I expect them to continue to make distributions as usual. However, just in case something does happen to the actual platform, I've made sure I have all the documents downloaded on my computer, and I've copied down whatever information is currently on the site. 
The Most Important Thing Is Still Knowing How to Vet the Deals and Sponsors
I plan to continue to invest in real estate crowdfunding, and it's still one of my favorite ways to get exposed to real estate opportunities. In fact, in the last few months, I've invested in multiple long-term deals. I have confidence in these platforms, and though every investment carries a certain level of risk, I feel good about my vetting of the deals and sponsors.
In fact, that's the most important thing at the end of the day. Make sure you educate yourself on how to read and understand deals and how to vet sponsors. Make sure you know what IRR and equity multiple mean.
When experienced investors are telling us that we're late in the cycle, it just means we have to be even smarter about the investments we make. That only comes through education and experience.
It May Take a While for Some People to Feel Comfortable with Crowdfunding
I know some people who are now thinking twice about investing through crowdfunding platforms. Honestly, I understand the reaction and you have to do what you're comfortable with. Real estate crowdfunding, in general, is a new way of raising money, and like with anything novel, it's normal to be cautious.
However, real estate investing itself is not new and many accredited investors have figured out how powerful passive income through syndications and funds can be. If anything, I credit real estate crowdfunding for making this once "country club access-only" investment so much more accessible to people like you and me.
Don't get me wrong. People should be cautious. Investing is always risky. But as we know, without risk, there is no gain or progress. There are market changes and there are cycles. All of that is normal, just like there is with any other type of investing. Every situation is different, of course, but don't count crowdfunding out just yet.
Diversification Is Still Key, and I'm Sticking to the Ones I Know Well
I've always talked about how much I value diversification – diversification across asset classes, as well as across ways to invest in real estate. The same goes for diversifying in crowdfunding. I invest in different type of deals (debt, equity & syndications, funds), terms (short and long-term) and across many platforms and sponsors.
I took a look at my investable assets and currently crowdfunding investments make up around 10% of it. The rest is made up of my rental properties, stocks and bonds, and a small amount in angel investing.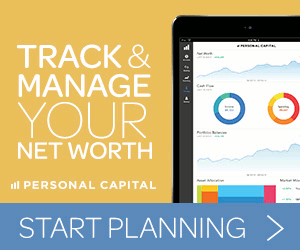 I plan on continuing to invest in real estate crowdfunding, but I will also be very intentional about diversifying my investments across various platforms to mitigate platform risk.
You can check out my list of the best real estate crowdfunding platforms, but here are some of the top ones:
This platform focuses on both debt and equity commercial real estate deals. They release deals at a slower pace than some of the others, but they say it's due to their extremely stringent vetting process. I'm okay with that because ultimately it all comes down to how well the platforms vet the deals. To make it even more special, they personally co-invest in every deal, adding some of their own skin in the game.
[Exclusive PIMD Reader Deal: EquityMultiple will waive the management fee of your first investment. Find out more…]
Wish there was a concierge service for crowdfunding where you have direct access to a private manager and are able to gain exclusive access to vetted deals? Alpha Investing is a private capital network that connects accredited and professional investors to institutional-quality, private real estate investment opportunities. Access is available by invitation or referral only but I've secured that invitation for PIMD readers that go through this link.
What makes this platform special is that each investor has a direct relationship with a principal at the firm, and they are always available to speak directly about any issue. My most recent crowdfunding investment was through this platform and I've experienced this concierge service firsthand. Find out more…
CrowdStreet launched in 2014 and very quickly revolutionized the commercial real estate industry. They focus on providing their investors with direct access to a range of vetted, institutional-quality commercial real estate (CRE) opportunities and all the online tools needed to manage those investments. What sets this platform apart is that they make investing in CRE accessible, transparent and efficient by directly connecting individual investors with CRE investment firms seeking capital for their projects. Find out more…
For both accredited and non-accredited investors. Don't mind the funny name, this crowdfunding site means serious business and hopes to have you cash-flowing passive income immediately. They have one of the most (if not the most) experienced management team among all crowdfunding sites.
Rich Uncles has two different offerings: A REIT that is focused on commercial Triple-Net properties and the other and newest offering is a REIT that is focused on Student Housing, a sector that I think is extremely intriguing. In fact, I've invested in it myself. Minimums are $500. Find out more…
What do you think?  Has PIMD allayed your fears?  Will you be investing in syndicated real estate funds?  Check out his links.  And leave some comments below.